What are the benefits of an Premium upgrade?
gigmit.com gives you a fairly big tool box to work with for free. This includes your own electronic press kit, your listing in the gigmit artist pool, email support, and bookings free of charge. You can apply for a new gig every 7 days and and choose up to 5 genres for your profile.
There are three options to upgrade your profile and this is what you'll get for your money (and how you make use of it):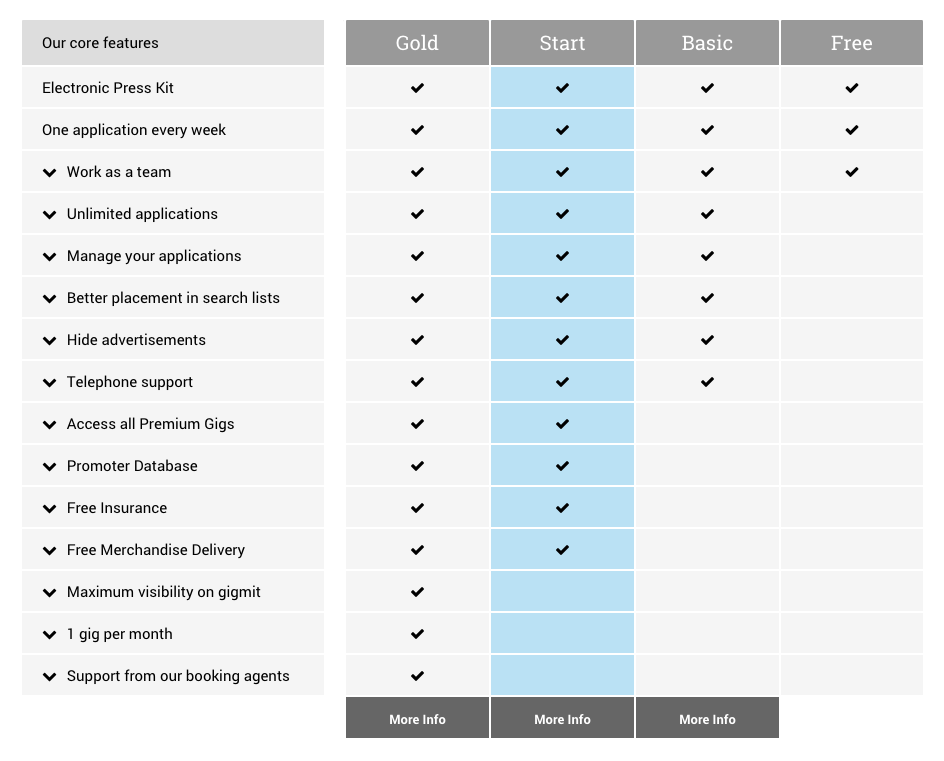 You can have a full overview of our Premium models right here.