Outlook on Reeperbahn Festival 2019
Why Steffen from gigmit is looking forward to Reeperbahn Festival 2019
Since the launch of gigmit in 2012 the gigmit team went to Reeperbahn Festival (RBF) every year. It's one of the most important music industry events in Europe, taking place from the 18th until the 22nd of September in Hamburg. In our quest for a more diversified music industry, we booze bonded a lot, we held panels, we were invited as experts to conference sessions and we organized our own receptions with schnapps from all INES-countries. Almost everyone was there: labels, publishers, agencies, artists, big and small and international. Our pioneering spirit slowly found its way into the acceptance of the established players. But it became clear to us that the concept of gigmit is still not self-explanatory. Although, over 80,000 live acts use gigmit as their digital support tool.


gigmit discoveries in the RBF line-up


In 2017 we calculated that more than a third of all acts in the RBF line-up were on gigmit. No booking agency could keep up with this number of newcomers. From back when gigmit worked like an agency and used its own platform to scout promising acts, I still know some artists I discovered myself at the time. It's nice to see them again in this year's line-up.


There are bands like the Krautrockers from DARJEELING, who are now also German INES#talent. We didn't always agree the last time in the Hamburg Astrastube. But they were really good live! I'm curious to see how the trio has been doing since then.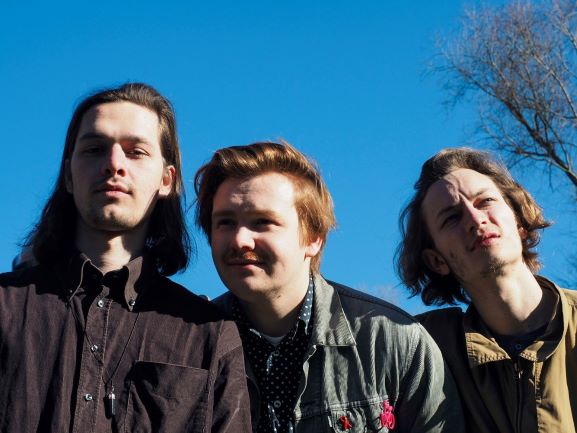 JULES AHOI's saltwater folk that gigmit brought to the Reeperbahn Festival stage in 2017 and learned to love - at the time still under the longer name Deepsea Orchestra. ROAST APPLE played 2018 at our Booker Bar. I met the Icelandic label managers of TEITUR MAGNÚSSON Iast year also at Reeperbahn Festival. In March 2019 we organised a one week-long Germany tour for Teitur. With TEEPEE we had planned a similar tour, which then unfortunately couldn't take place, but they played at the INES festival Spring Break in Poland and inspired us with their dreamy voices and indie folk sound. The first time I met charming singer SUZAN KÖCHER was at Fluxbau in Berlin, right after I had discovered her on gigmit - around the same time Magnificent Music noticed her. If you are looking for 60s/70s psychedelic rock, you should check her out!!


What else is on? MIN T and MÖRK, who recently visited us for an office concert.
MÖRK
(DE), INES#talent 2019
OtherINES#talents in the RBF line-up are the already famous band LEONIDEN, who come from Kiel, Northern Germany, like me, SKETCHES ON DUALITY, who we already admired at Liverpool Sound City, BA., PLATON KARATAEV and BARTLEBY DELICATE.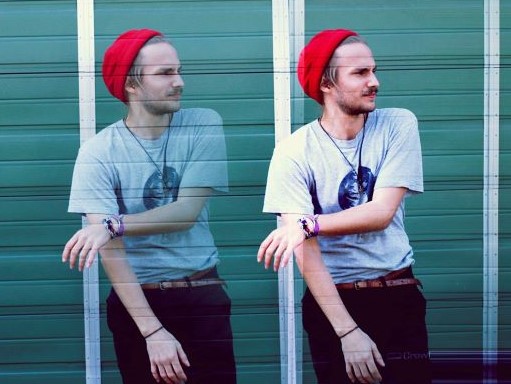 You can also look forward to NOISY POTS from Prague, THE BAD TONES from Riga, LOUIS BAKER from Wellington, New Zealand, GATO PRETO from Düsseldorf, DO NOTHING from Nottingham, JUNGLE BY NIGHT from Amsterdam, ON THE GO from Moscow, TERESA BERGMAN from Berlin, DEEP GLAZE from Budapest, TEKE TEKE from Montréal, EDWIN HOSOOMEL from Hamburg and SUMMER THE GIANTESS from Hamburg as well.


All these acts are on gigmit. They might not be headliners yet, but some of them might very well be in the future. And that's the nice part of being part of the development of upcoming artists: it takes a while until something happens. But the day when you see them on the main stage. Apart from discovering new talent, for me, Reeperbahn Festival is also a confirmation that promotion of young talent is worthwhile. In these moments I think to myself: Oh, I knew it! - which is a lie, because you never know. But I'm always happy when artists make it because they believed in themselves, worked hard and are now being rewarded. When someone asks me, "Which acts do I know that you have on your platform?", I usually answer: "We have the ones you will know tomorrow." The fact that established acts are also taking advantage of digitalization is a foreseeable prospect.


The conference: my shortlist for this year


Wednesday
Blockchain: Where Are We Now?
WED, 18.09.2019 / 12:30 PM
SCHMIDT THEATER

Spotify Masterclass I
WED, 18.09.2019 / 1:00 PM
SCHMIDTCHEN (KLUBHAUS ST. PAULI)

Generation Z - A Music Marketeer's Guide to Winning
WED, 18.09.2019 / 1:30 PM
SCHMIDT THEATER

Thursday
Hangover breakfast for woman
THU, 19.09.2019 / 9:30 AM
ARCOTEL ONYX / REEPERBAHN FESTIVAL LOUNGE

Fake it until you make it?
THU, 19.09.2019 / 10:00 AM
EAST HOTEL / C1

How To Sell Tour Tickets Via Instagram
THU, 19.09.2019 / 12:15 PM
ARCOTEL ONYX / SUITE 716

Concerts, Content & Communication
THU, 19.09.2019 / 1:45 PM
ARCOTEL ONYX / SUITE 616

Matchmaking: Meet the Swedish Music Industry!
THU, 19.09.2019 / 4:00 PM
ARCOTEL ONYX / NETWORKING AREA (WIENER BISTRO)

Korea Spotlight 2019 SHOWCASES
THU, 19.09.2019 / 1:30 PM
SPIELBUDE

Friday
Canada House - Day Two
FRI, 20.09.2019 / 10:30 AM
KUKUUN (KLUBHAUS ST. PAULI)

Joel Rosenman: Creating Woodstock
FRI, 20.09.2019 / 11:00 AM
SCHMIDTCHEN (KLUBHAUS ST. PAULI)

Music Moves Europe - 10 Good Reasons...
FRI, 20.09.2019 / 11:00 AM
LIVEKOMM HOUSE (SAAL 2)

Live Entertainment Summit
FRI, 20.09.2019 / 11:15 AM
EAST HOTEL / C1

THE AUSSIE BBQ
FRI, 20.09.2019 / 12:00 PM
MOLOTOW / CLUB

Matchmaking: France/ International
FRI, 20.09.2019 / 1:00 PM
ARCOTEL ONYX / NETWORKING AREA (WIENER BISTRO)



So what is gigmit? Booking for everyone


We take booking to the next level and make it easy and accessible to everyone. That's why we've been working for some time on the radical simplification and partial automation of the platform: easy access to live! The new gigmit project is called LASER and develops a matchmaking algorithm based on streaming and social media data, and is again supported by the EU. Furthermore we started a successful crowdfunding campaign on Seedmatch to make gigmit easier and more relevant. gigmit will become so easy that all acts, bookers and promoters will be able to use it for their personal booking.


Networking at RBF with a shared passion: music


Even if besides the music at Reeperbahn Festival it's often about business networking, what's great about this industry is that it's easy to talk to everyone, because we all have the same passion: music! Whether it's the bands or the publishing guys. Often the decision makers of this industry are passionate people with sometimes extravagant personal tastes, who have a lot of experience to share.


Bottom line, I am looking forward to meeting new faces and familiar ones, and to discover a lot of new music. This time I will certainly sleep more. Quite surely...




You are looking for new music talent for your event? This way...