New feature: saved gig searches/filter bar layout
We introduced a feature to save filter sets applied in the gig search. You should now be able to easily check for matching gigs by saving your favourite searches and applying them again later on (see screen capture).
We also updated the layout of our gig search filter bar/filters to be less irritating or more convenient (see screen capture).
We introduced a filter to exclude all gigs in searches that don't have a restriction on music genres ('all genres').
How to do:
backstage log-in
click on "Find Gigs"
then "Modify Search"
type a title
save
go to "Modify Search"
make your choices
click on "save search"
go to "Find Gigs/Show Gigs"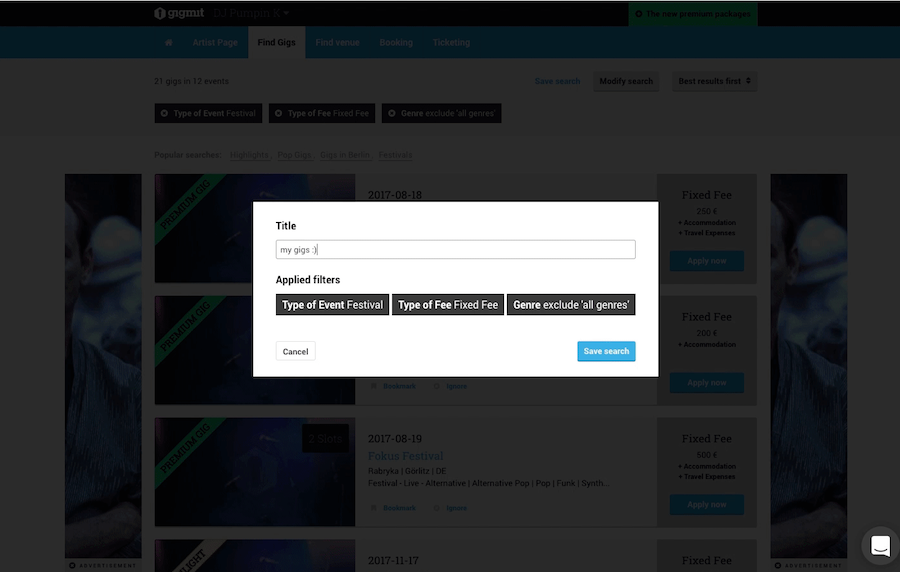 ---