DIGITAL DISTRIBUTION
via gigmit and Ditto Music
Just create a free Ditto Music account,
choose an Artist Subscription Plan and
use the code GIGMIT20 at the checkout.

As a gigmit PRO user you will receive your personal code for your free releases by mail.
create account now
by musicians, for musicians

Ditto Music is an award-winning global music distribution and record label services company, supporting over 150,000 artists and labels worldwide, with 22 offices across 19 countries, and over 100 on-hand staff to help support and promote your music globally. At Ditto there are also superstars like Paul McCartney, Finch or Ed Sheeran.
Founded by musicians, for musicians, Ditto is passionate about artists' rights and making the music industry fairer for independent musicians.


your music on Spotify & Co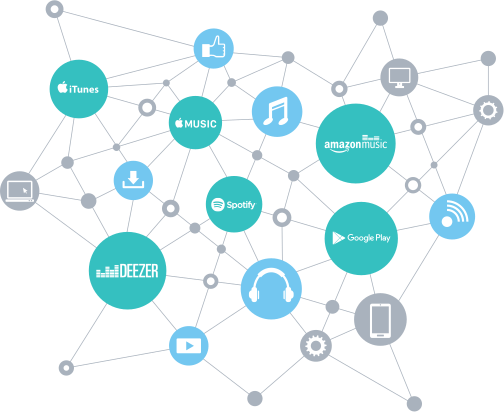 Their unlimited distribution service allows you to release all of your music onto the world's biggest platforms, including Spotify, Apple Music and iTunes, while keeping 100% of the royalties you earn from sales.
like a major label artist

Ditto also gives independent musicians access to the same tools as major label artists, including pre-order, chart registration & more. Through their sales tracking interface, you can discover more about your music and receive fast, direct royalty payments.
On top of this, artists can submit their music through Ditto to be considered for major playlists to help them get discovered on the biggest streaming platforms.



Ditto Music
"To open the live music business for independent artists, our cooperation with Ditto is an important move."
Marcus Rüssel, CEO and founder of gigmit