We've got the technology, know-how and community to ensure your band contest is a complete success. Bands and DJs work together with their fans to secure a once-in-a-lifetime slot at your festival.
Both your festival fans as well as the individual artists' fans help the festival to go viral – ensuring an extremely wide marketing reach. On average 150,000 page hits and 20,000 interactions (votes/shares).
The contest page is adapted to meet the exact needs of your festival, thereby ensuring the campaign stays unique and exclusive.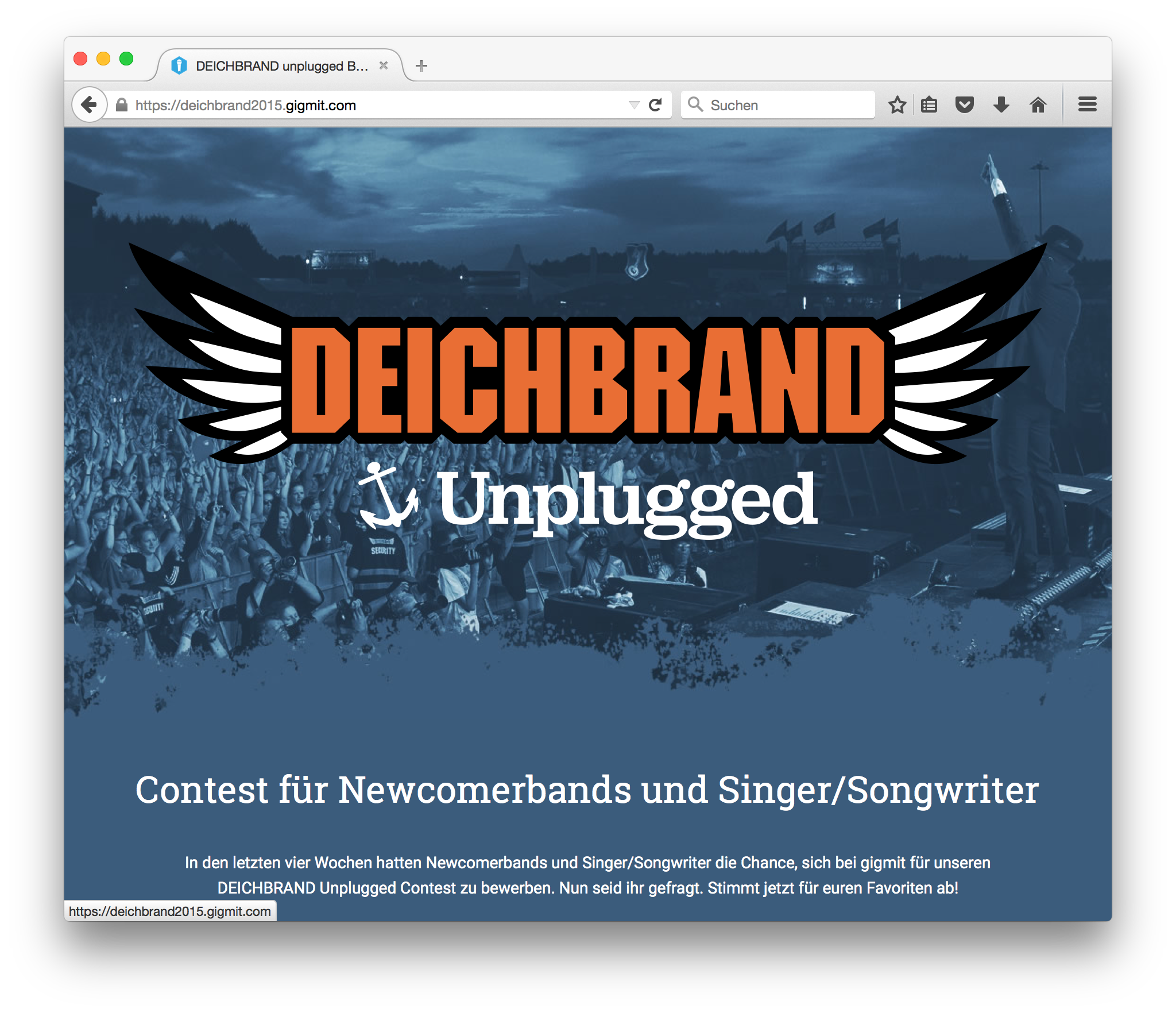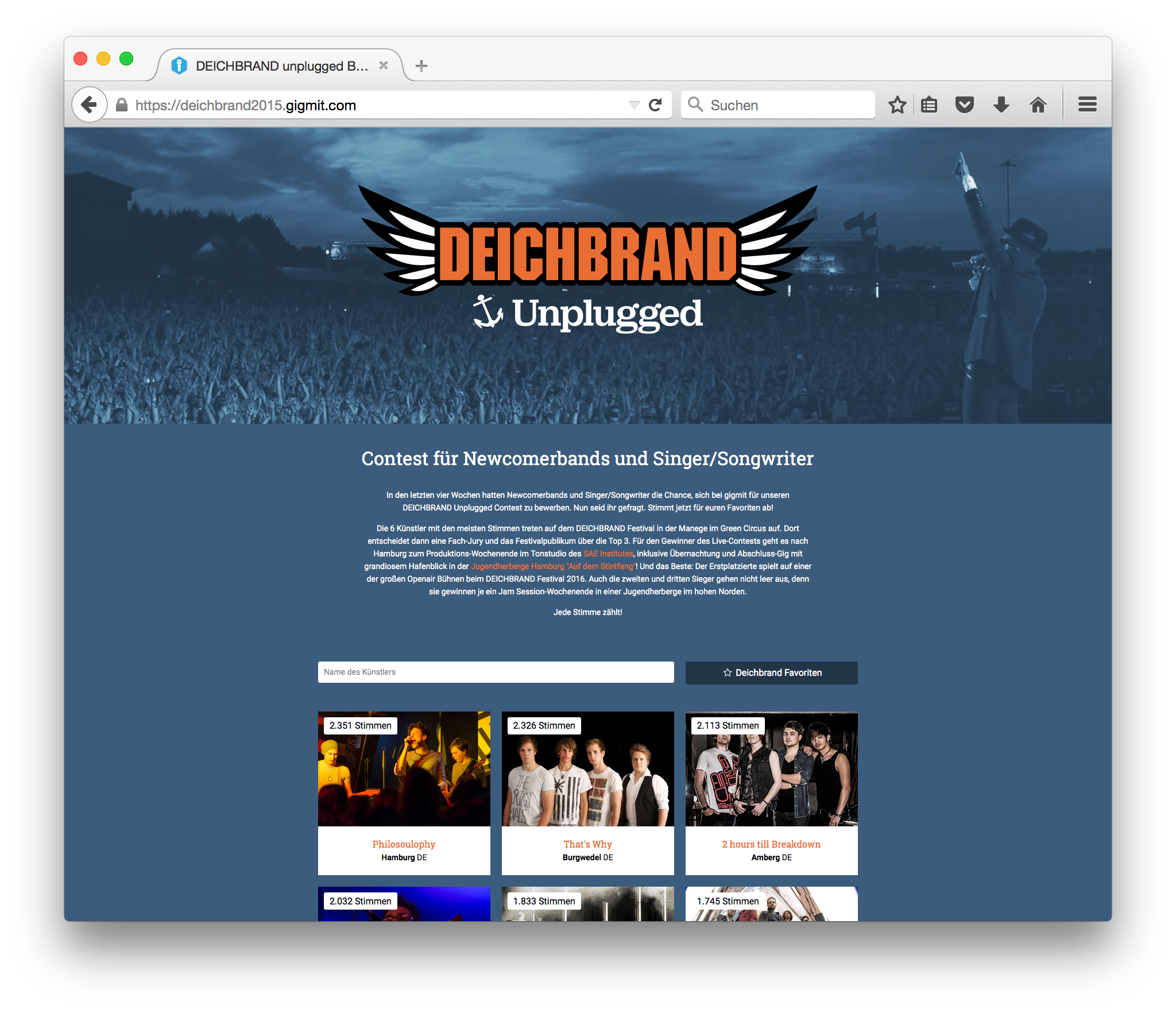 You'll receive all band applications via a single page, using your festival design.
All the applications are sent automatically to the gigmit system, where they can be viewed, sorted and booked. And here's the best bit: the application page can be integrated into the festival website, thereby channelling all applications automatically.
We can also promote the page on gigmit to increase the festival's marketing reach.
You're looking for exceptional artists for the festival everyone's been waiting for? Save yourself time and stress by finding the best up-and-coming and top acts for your stages.
But not only that: we also offer the opportunity to refund specific artist fees.